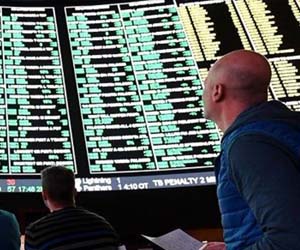 – The hottest sports betting show on the planet is back to guide you to cashing in winning tickets.
Coach cleaned up at the BMW Championship and is dishing out money moves for this weekend's Tour Championship from Atlanta. After going 14-2 in last weekend's UFC event, Joey Oddessa @MMAOdds talks winners for this Saturday's UFC event from Las Vegas.
JBL explains why investing in video games is a smart play. With the 2020 NFL season on the horizon, Philly Godfather breaks down where the action is in a week 1 NFC North matchup.
And the guys welcome the host of ESPN 1000's "The Odds Couple", Mike North, to talk all things Chicago in sports.
| Title: Follow The Action Episode 13 – "The Run Continues & ESPNs Mike North"
| Author: Follow The Action
| Date: Sep 1, 2020
| Time Video: 45:01:00
---
---