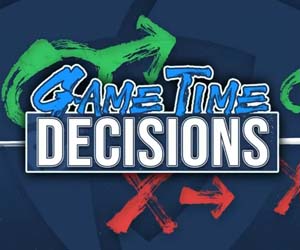 – It's football Friday on Game Time Decisions!
Gabe and Cam bring in Cousin Sal to run through a jam packed slate of NFL games including the marquee showdown between the Packers and Saints. Later on Joey Oddessa @MMAOdds steps up and in the break down the weekend UFC slate and his favorite bets from it.
All that and more on Game Time Decisions!.
| Title: Joey Oddessa, Cousin Sal, NBA/NHL Playoffs, MLB Slate (09/25/2020) | Game Time Decisions
| Author: SportsGrid
| Date: Sep 25, 2020
| Time Video: 57:56
---
---