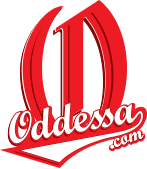 MMA Gambling Lines and Odds by Oddessa.com
Joey Oddessa is the industry leader in MMA oddsmaking, but once he hands those numbers over to the sportsbooks, the gambling public dictates where they'll end up. You can follow all the opening MMA betting lines and MMA betting odds at the biggest sportsbooks in the industry on Oddessa.com's Live Odds page.
Oddessa also keeps track and monitors sharp and steam lines moves, giving you instant access to live odds from 20-plus reputable sportsbooks, all handpicked and certified as reliable outlets by Joey Oddessa himself.
Live Odds: How to Bet on MMA
The basics gambling on sports like UFC or Bellator are simple: the online sportsbooks offer moneylines or MMA odds on each fighter and you pick the winner. If your fighter wins, you win the bet. Now, the first thing you will need is to create a betting account, Joey endorses BetLion365.com

8:10 PM

24301

BOBBY GREEN

+325
o4.5 +170
24302

GRANT DAWSON

-425
u4.5 -210
8:10 PM

24305

ABDUL RAZAK ALHASSAN

+350
o1.5 +160
24306

JOE PYFER

-450
u1.5 -200
7:10 PM

24309

ALEXANDER HERNANDEZ

+125
o2.5 -125
24310

BILL ALGEO

-145
u2.5 -105
8:10 PM

24313

JOAQUIN BUCKLEY

-172
o2.5 +145
24314

ALEX MORONO

+147
u2.5 -175
5:10 PM

24317

DIANA BELBITA

+143
o2.5 -400
24318

KAROLINA KOWALKIEWICZ

-163
u2.5 +300
6:10 PM

24321

ION CUTELABA

-152
o1.5 +110
24322

PHILIPE LINS

+132
u1.5 -140
4:10 PM

24325

MATEUS MENDONCA

-258
o2.5 EV
24326

NATE MANESS

+218
u2.5 -130
7:10 PM

24329

RICKY GLENN

+325
o2.5 +174
24330

DREW DOBER

-425
u2.5 -214
5:10 PM

24337

AORIQILENG

-110
o2.5 -110
24338

JOHNNY MUNOZ JR

-110
u2.5 -120
5:10 PM

24341

VANESSA DEMOPOULOS

+295
o2.5 -275
24342

KANAKO MURATA

-360
u2.5 +215
4:10 PM

24349

MONTANA DE LA ROSA

-135
o2.5 -400
24350

J J ALDRICH

+115
u2.5 +300
6:10 PM

24401

EDSON BARBOZA

+142
o2.5 -400
24402

SODIQ YUSUFF

-162
u2.5 +300
6:10 PM

24405

VIVIANE ARAUJO

+121
o2.5 -400
24406

JENNIFER MAIA

-141
u2.5 +300
6:10 PM

24409

JONATHAN MARTINEZ

-115
o2.5 -400
24410

ADRIAN YANEZ

-105
u2.5 +300
6:10 PM

24413

MICHEL PEREIRA

-120
o2.5 -400
24414

MARC-ANDRE BARRIAULT

EV
u2.5 +300
6:10 PM

24417

CAMERON SAAIMAN

+125
o2.5 -400
24418

CHRISTIAN RODRIGUEZ

-145
u2.5 +300
6:10 PM

24421

DARREN ELKINS

+165
o2.5 -400
24422

TJ BROWN

-190
u2.5 +300
6:10 PM

24425

DANIEL LACERDA

+230
o2.5 -400
24426

EDGAR CHAIREZ

-270
u2.5 +300
6:10 PM

24433

MELISSA DIXON

-145
o2.5 -400
24434

IRINA ALEKSEEVA

+125
u2.5 +300
6:10 PM

24441

RAVENA OLIVEIRA

+275
o2.5 -400
24442

TAINARA LISBOA

-350
u2.5 +300
6:10 PM

24445

ASHLEY YODER

+230
o2.5 -400
24446

EMILY DUCOTE

-270
u2.5 +300
11:10 AM

24501

CHARLES OLIVEIRA

+270
o2.5 -400
24502

ISLAM MAKHACHEV

-330
u2.5 +300
11:10 AM

24505

PAULO COSTA

+290
o2.5 -400
24506

KHAMZAT CHIMAEV

-365
u2.5 +300
11:10 AM

24509

JOHNNY WALKER

+275
o2.5 -400
24510

MAGOMED ANKALAEV

-325
u2.5 +300
11:10 AM

24513

NASSOURDINE IMAVOV

EV
o2.5 -400
24514

IKRAM ALISKEROV

-120
u2.5 +300
11:10 AM

24517

TIM ELLIOTT

+375
o2.5 -400
24518

MUHAMMAD MOKAEV

-500
u2.5 +300
11:10 AM

24521

MUIN GAFUROV

+155
o2.5 -400
24522

SAID NURMAGOMEDOV

-180
u2.5 +300
11:10 AM

24525

JINH YU FREY

+270
o2.5 -400
24526

VIKTORIYA DUDAKOVA

-330
u2.5 +300
11:10 AM

24529

TREVOR PEEK

+150
o2.5 -400
24530

MOHAMMAD YAHYA

-175
u2.5 +300
11:10 AM

24533

MIKE BREEDEN

+315
o2.5 -400
24534

ANSHUL JUBLI

-415
u2.5 +300
11:10 AM

24537

VICTOR HENRY

+350
o2.5 -400
24538

JAVID BASHARAT

-450
u2.5 +300
11:10 AM

24541

BRUNO SILVA

+169
o2.5 -400
24542

SHARA MAGOMEDOV

-194
u2.5 +300
11:10 AM

24545

MUHAMMAD NAIMOV

+270
o2.5 -400
24546

NATHANIEL WOOD

-330
u2.5 +300
11:10 AM

24549

ABU AZAITAR

+145
o2.5 -400
24550

SEDRIQUES DUMAS

-170
u2.5 +300